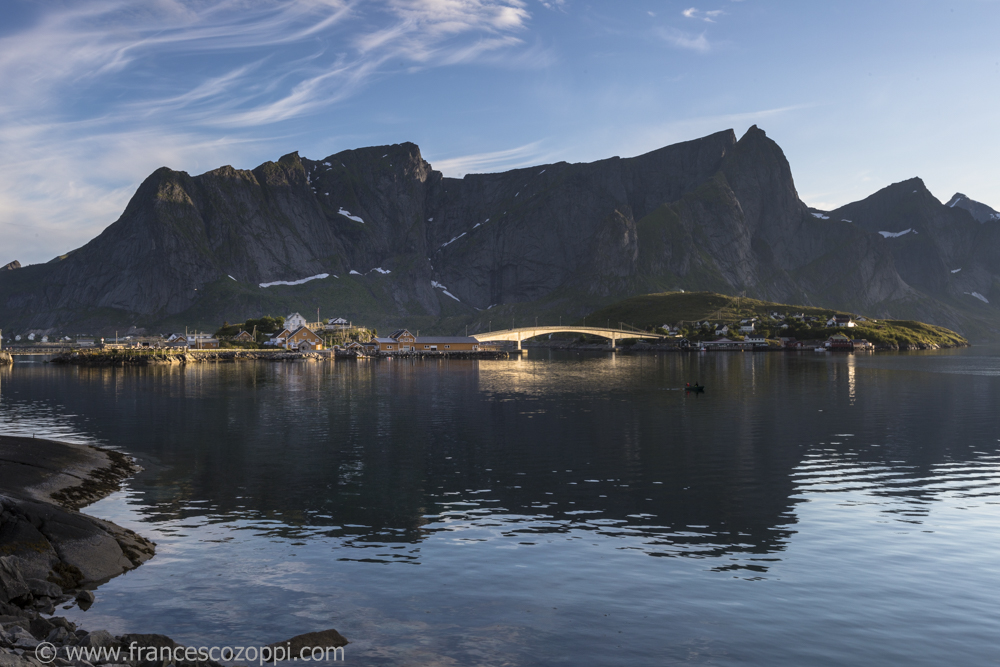 Sakrysoy is a little island in Lofoten arcipelago where you can find Anita's Sjømat has most of the delicacies that the Lofotens have to offer … fresh cod, saithe, redfish and wolf fish, stockfish, fresh salmon, klipfish, char, shellfish, fresh prawns, smoked salmon, whale steaks, smoked whale meat, gull's eggs, fish burgers (the kids love them!) all of them delicately prepared. The fish shop is open during the summer and is situated at the fish docks in Sakrisøy.
Like a string of beads, the ochre coloured rorbu cabins in Sakrysoy stand side by side on poles, with the sea up to their "knees". The atmosphere is distinctive and pleasant.
History is imprinted in the walls. Here, the fishermen baited their longlines, mended their nets, cooked their food, ate and slept. You may even use their old bunks beneath the ceiling if you wish.
Upstream cods is our way to tell people the story, using pictures, about stockfish and salted cod, how these two products gets fished, prepared and presented to everyone's table.
The meaning of Upstream Cods is to follow the full production chain backwards: we'll start from Liguria's festivals and restaurants concerned stockfish and salted cod, going upstream to the Lofoten islands, Norway, where the cods are fished and prepared to be sold to public, as we know it…be sure that we are also going to snoop around on how they are cooked in their native land. And, by the way, will photograph the natural beauty of these remote islands located beyond the Arctic Circle! So, if you'd like to follow us in this adventure, and you want to follow Upstream Cods project plaese, like and share this page https://www.facebook.com/UpstreamCods

Some pictures are visible here