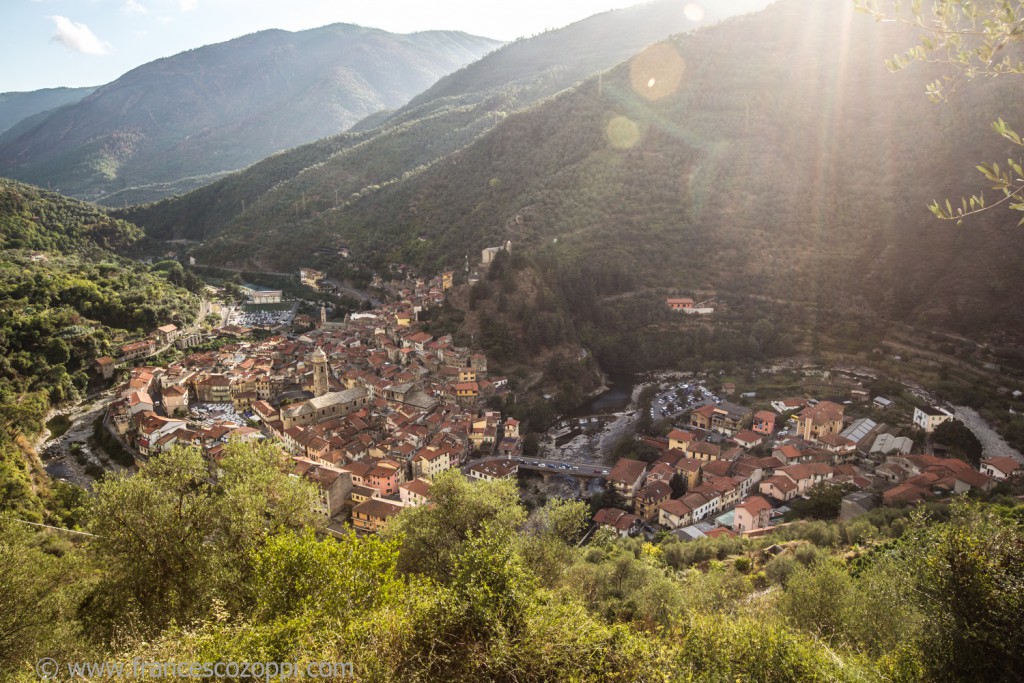 Badalucco
Badalucco is a comune (municipality) in the Province of Imperia in the Italian region Liguria, located about 100 kilometres (62 mi) southwest of Genoa and about 15 kilometres (9 mi) west of Imperia. As of 31 December 2004, it had a population of 1,254 and an area of 15.8 square kilometres (6.1 sq mi).[1]
Imperia is well known for the cultivation of flowers and olives, and is a popular summer destination for visitors. The local Piscina Felice Cascione indoor pool has hosted numerous national and international aquatics events. The economy of Imperia is based on tourism, food industry (olive oil and pasta), a specialized agriculture (olive groves and flowers in greenhouses) and on trading and harbour activities. The seaside tourism represents an important aspect of the economy of Imperia.
Badalucco borders the following municipalities: Bajardo, Ceriana, Dolcedo, Molini di Triora, Montalto Ligure, and Taggia.
The meaning of Upstream Cods is to follow the full production chain backwards: we'll start from Liguria's festivals and restaurants concerned stockfish and salted cod, going upstream to the Lofoten islands, Norway, where the cods are fished and prepared to be sold to public, as we know it…be sure that we are also going to snoop around on how they are cooked in their native land. And, by the way, we will photograph the natural beauty of these remote islands located beyond the Arctic Circle! So, if you'd like to follow us in this adventure, and you want to follow Upstream Cods project plaese, like and share this page https://www.facebook.com/UpstreamCods
Some pictures are visible here